Farištamo Eller
Guest Faculty for Contemporary Improvisation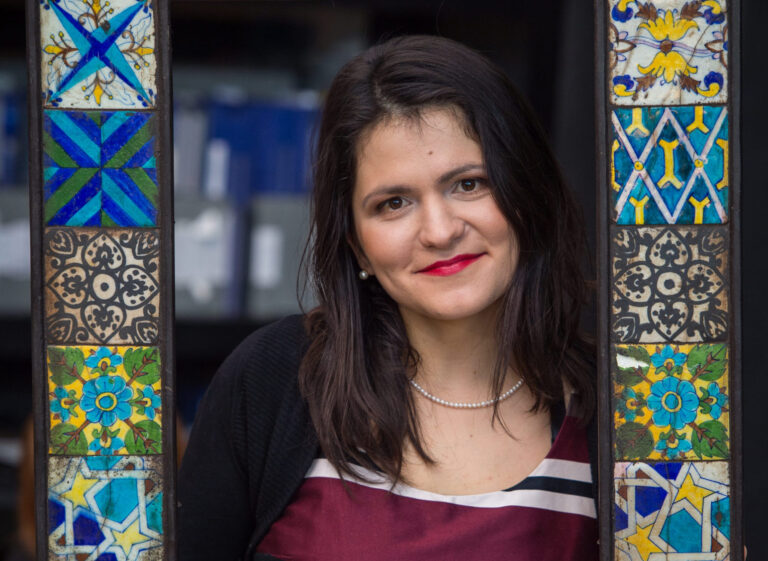 Photo: Jaan Krivel
Farištamo Eller is a pianist, chamber musician and improviser. Since 2016, she has been working at the Estonian Academy of Music and Theatre as a lecturer in free improvisation and free improvisation studio. She has created simple piano pieces within the framework of "Estonia 100" to inspire everyone to get acquainted with modern piano playing techniques in a fun and educational way. Here are sheets of music, videos and videos explaining the techniques: faristamo.com/ev100
In 2014, she graduated from the Basel Academy of Music with a degree in free improvisation, prof. Fred Frith, Alfred Zimmerlin and Rudolf Lutz.
In 2004 she studied piano at the Estonian Academy of Music and Theatre with prof. Valdur Roots and Marko Martin and obtained her master's degree there in 2011. In 2006-07, she completed her ERASMUS scholarship at the Sibelius Academy in Helsinki with prof. Jussi Siirala.
She has participated in master classes and competitions both at home and abroad, in various projects with contemporary dancers (Copenhagen Academy of Contemporary Dance), actors (play: Piano, Clown and Harry – music and piano playing), animator (Marita Lumi in the improvisational duo PIANIMA). Together with Aita Vaher and guitarist Theodore Parker, they brought to the stage an improvisational work inspired by the poetry of Artur Alliksaar and gave concerts with many different ensembles in Estonia and abroad. She has been playing in piano duo KeAmo with pianist Merike Poom for eleven years. She has collaborated with various composers (Pärt, Andriessen, Alvarado, Penderecki, Palsson), played exciting concerts with the contemporary music ensemble New4Art in Switzerland, has been a conductor of the Chamber Choir of the Estonian Academy of Arts for 5 years and has been an intern at the Neuköllner Opera in Berlin for one summer.