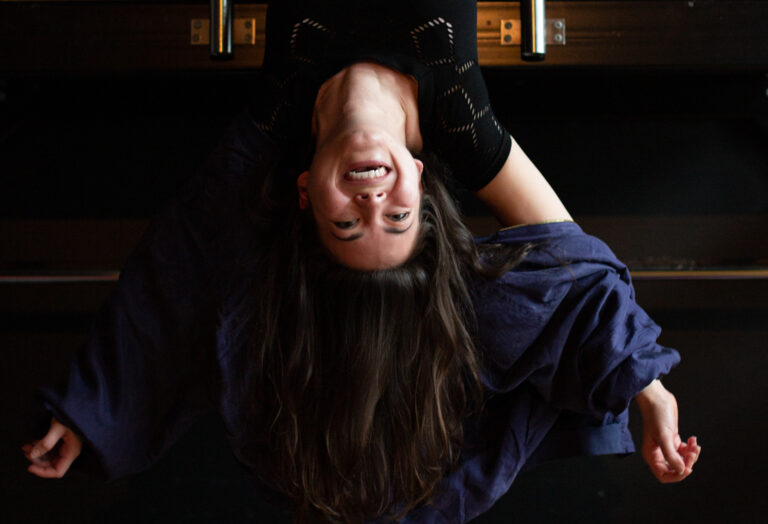 Photo: Marshall Stay
Agnes Oberauer
Agnes Oberauer is a theatre director and performance artist from Austria. After spending most of her childhood abroad (Russia, Ukraine), she moved to the UK to study Drama and Philosophy at the Royal Holloway University of London (2011-2014). Alongside her studies she completed multiple internships (Salzburger Festspiele, Opernhaus Zürich, Royal Opera House), observing directors such as Alvis Hermanis and Willy Decker. Following the completion of her BA she moved to Germany, where she worked as a resident director and assistant director at Schlosstheater Celle (2014-2016) and Thalia Theater Hamburg (2017-2019). While in Germany she directed over ten  theatre productions, most notably her  multilingual productions "Romeo and Juliet" (Schlosstheater Celle,2015) and "The World of Yesterday" (Thalia Theater Hamburg, 2017). As an assistant director she worked on over twenty productions with international artists such as Christiane Jatahy(Brazil),Kornél Mundruczó (Hungary), Jette Steckel (Germany), Ene-Liis Semper and Tiit Ojasoo (Estonia). During her five years in Germany she was also active in the freelance theatre scene, won multiple awards, ran social projects and theatre workshops, worked for theatre festivals (Theater der Welt, Lessingtage) and created multiple interdisciplinary and immersive performance experiences.
In 2019 she returned to university  to study Contemporary Physical Performance Making at the Estonian Academy of Music and Theatre. In her study breaks she continued to work internationally as a freelance director, performance maker and performer in the fields of theatre, performance art, opera and film. In 2021 she was selected as a finalist an open-call competition for a Site-Specific Performance at Venice Biennale 2021 (together with co-director Paolo Panizza). Following the completion of her MA she continues to work internationally as a freelance artist, increasingly specializing in interdisciplinary and site specific work. Her most recent works include the theatre piece "Der Samsa in mir" (Thalia Theater, 2019), the interdisciplinary happening "Searching for Maman" (Skycradle Hamburg, 2020) and the performance "I am Frankenstein" (Kanuti Gildi Saal/Manifestal,Tallinn 2020).  She is currently a member of Floks Theatre Company, participating artist in the performance project Event Horizons and founder own theatre company called Instant Gratification Collective.
Last but not least: She is also a fictional character.
For a detailed CV, portfolio of her work and updates on her upcoming projects, please visit: www.instantgratificationcollective.com/ or @agnesoberauer.