Interpretation studio. Mati Mikalai
10.04.2023 at 18:00
C-405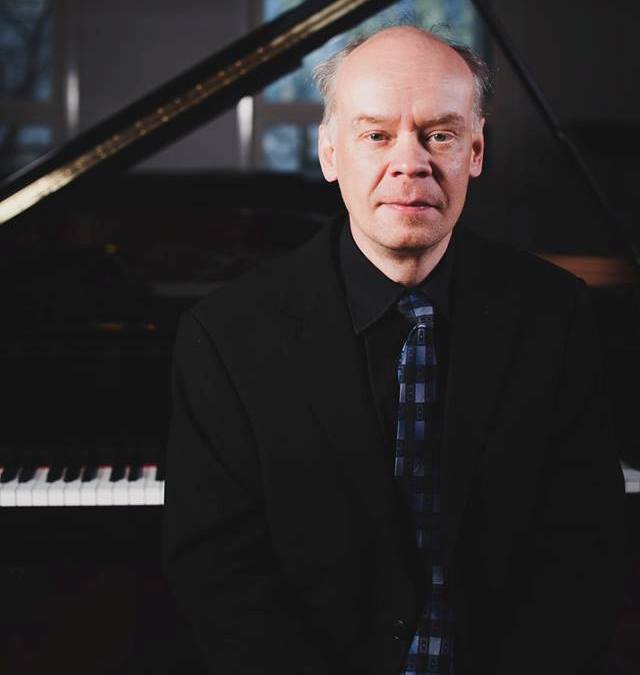 Photo: Mirjam Veisner
MATI MIKALAI (EAMT)
10 April @18.00-21.00 in C-405
Member of the Association of Estonian Professional Musicians since 2001
Member of the Estonian piano Teachers' Association since 1998
The pianist Mati Mikalai is above all valued as an excellent ensemble partner for many musicians, most acknowledged is the piano duo with Kai Ratassepp. He is also a capable solo performer, in addition to classical repertoire in sphere of contemporary music.
Mati Mikalai graduated Tallinn Music High School in 1990 with Reet Vanaselja, Lembit Orgse and Professor Bruno Lukk. In 1995, he graduated his piano studies in Estonian Academy of Music with Bruno Lukk, Ivo Sillamaa and Lauri Väinmaa. In 2002, Mati Mikalai acquired a master degree with Peep Lassmann and started PhD studies. He has participated in master courses of renowned pianists Liisa Pohjola, Jose Ribera and Lazar Berman.
Mikalai has gained 3rd prize at International Piano Competition in Kil, Sweden (1994) and 1st prize at National Piano Competition (1994). Recent higher acknowledgements have been achieved with duo Kai Ratassepp & Mati Mikalai.
Mati Mikalai has performed as a soloist, chamber musician and with orchestras in many Estonian towns, additionally in several venues in Europe, for example in Finland, Sweden, Germany, France, Italy and Russia. Beside Kai Ratassepp, he has played chamber music with other musicians as well: his more frequent ensemble partners have been saxophonist Virgo Veldi, trumpetist Indrek Vau, clarinetist Tarmo Pajusaar, oboe player Kalev Kuljus, violinists Arvo Leibur and Olga Voronova and cellist Pärt Tarvas.
The music of impressionists, also Ferenc Liszt and Ludwig van Beethoven plays an important role in his solo repertoire. Successively more he performs piano music by Estonian composers, for example music created by Erkki-Sven Tüür, Ester Mägi and Eduard Tubin. Mati Mikalai has extensively recorded both piano pieces and chamber music in co-operation with other musicians, for example with trumpet player Indrek Vau.
Since 1997, Mati Mikalai teaches piano in Tallinn Music High School (since 2001 as a department director) and since 2000 in the Estonian Academy of Music and Theatre.