Incoming students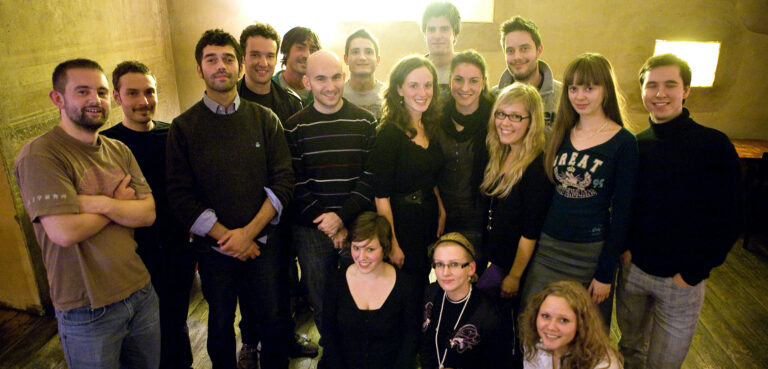 The Estonian Academy of Music and Theatre accepts exchange students in all degree programmes from institutions with whom EAMT has signed an Erasmus+ agreement or who are members of Nordplus thematic networks. 
Students interested in exchange studies at the EAMT should first contact the international relations office at their home institution. The prospective students must be nominated and selected by their sending institution.
Application process
---
The next application round will open in February 2022.
The EAMT receives incoming applications only through the EASY Online Application System
Step 1: Create an account and complete your application in EASY (consult the EASY student manual HERE)
Step 2: Submit your application to the EAMT in the system
Step 3: Your home institution nominates your application in EASY
Step 4: Your application will be passed to relevant department in EAMT
Step 5: You and the coordinator of your home institution will be notified of the result.
Application deadline: May 31
Internship applications should be sent to erasmus@eamt.ee, latest on June 15.
Language course ESTILC
---
All students who have been selected for a study/placement period in the ERASMUS+ programme can apply for the Estonian Intensive Language Course ESTILC. The course contributes to a more successful mobility period in Estonia as the acquired knowledge helps students to obtain further knowledge of the region and the people. ESTILC is usually held before the new semester begins and facilitates exchange students' social, cultural, and academic integration into Estonia. The courses are free of charge (the organiser may ask for a small fee for the cultural programme)!
Evaluation system
---
A subject is considered passed after a positive result at a graded or pass/fail examination. The number of credit points awarded does not depend on the grade. Testing methods and assessment criteria are specified in the subject syllabus.
Positive result
Examination: A "excellent"; B "very good"; C "good"; D "satisfactory"; E "sufficient"
Assessment: "passed" (P) / "arvestatud" (A)
Negative result
Examination: F "insufficient"; "not attended" (MI)
Assessment: "not passed" (MA); "not attended" (MI)
Evaluation results will be inserted in the Study Information System (ÕIS) by the lecturer of the subject or the chair of the examination panel. Students can view the results of their examinations/assessments under Student View in the Study Information System.
NB! Please note that many subjects are assessed as Pass/Fail and it cannot be changed individually for students who need grades (A-F).

Contact
Mari Köhler (Erasmus+ within EU)
erasmus@eamt.ee
+372 6675 760
Hanneleen Pihlak (Erasmus+ ICM, Nordplus)
hanneleen.pihlak@eamt.ee
+372 6675 779
Recent Erasmus events
---
On 16 October the Estonian Academy of Music and Theatre hosted the ErasmusDays2020 with a concert of prof Nadia Kurem's vocal class that celebrated the diverse backgrounds of our students and alumni. In 2020 we welcomed 2 opera students from Georgia studying at EAMT under the Erasmus programme. Among the performers were also our Bachelor's and Master's students and alumni from Estonia, France, Finland, Latvia and South Korea.