Music Pedagogy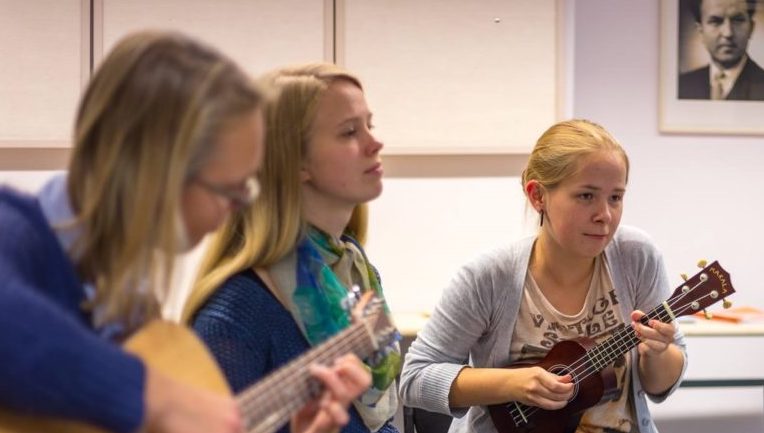 Bachelor's Studies: Music Pedagogy (Programme is currently only offered in Estonian)
Master's Studies: Music Teacher  (Joint curriculum with Tallinn University. Programme is currently only offered in Estonian)
The curriculum of the music education programme is versatile: from classical to pop, from instrumental to vocal, from interpretation to teaching, with the aim of supporting student development from a musical, personal and pedagogical standpoint.
The curriculum includes learning a musical instrument (piano, recorder, Estonian kannel, rhythm music instruments), conducting, vocal arrangement and vocal improvisation, as well as arrangement, solfeggio and pop-jazz solfeggio, and provides various opportunities to perform with other students. Discussions cover different schools of general and music pedagogy (including Orff, Kodaly, Dalcroze). Another strength of the studies is the active and unified student community that organises many kinds of events.
The studies are open to all high school graduates, who have learnt and can play a musical instrument, and who wish to become inspiring music teachers. The music education curriculum at EAMT creates a wonderful opportunity for those, who wish or need to influence future society through teaching music to children and others. Many of our graduates work as music teachers in schools of general education, as choral conductors, and traditional and pop-rock-jazz music teachers in music schools.