Back to News
Piano duo Maila Laidna – Tiiu Sisask wins gold medal at competition in Finland
17. Jun 2021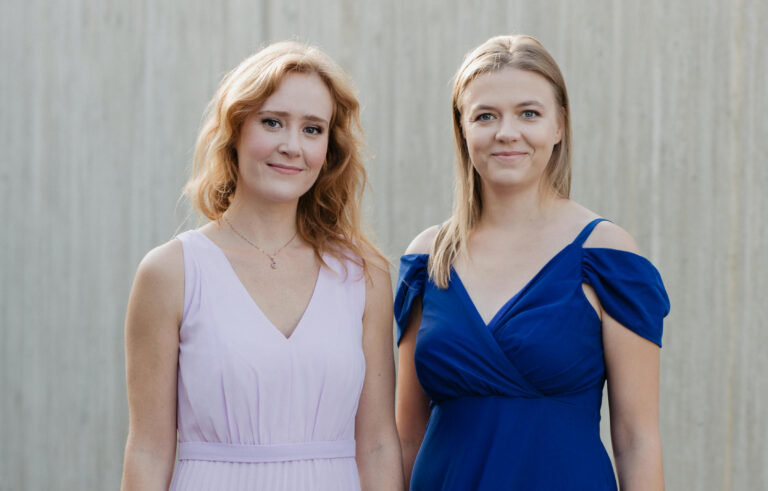 Doctoral students of the Estonian Academy of Music and Theatre, Maila Laidna and Tiiu Sisask won a gold medal at the 3rd WPTA FINLAND International Piano Competition of the World Piano Teachers' Association in Finland. There were participants from 40 countries. The instructor of the piano duo is Mati Mikalai, senior lecturer at the Estonian Academy of Music and Theatre.
You can read more about the competition and the results here: http://www.wpta.info/finland/ipc/
Piano duo Maila Laidna – Tiiu Sisask
The piano duo was formed in 2013 and both members of the duo are currently studying for a doctorate at the Estonian Academy of Music and Theatre and complementing their studies at the Graz University of the Arts in Austria. The duo has participated in masterclasses given by Arvo Pärt, Maja Nosowska, Elena Semishina, Gil Garburg and PetRo Duo and performed in various concert series in Tallinn. In November 2015, the piano duo was awarded 3rd place at the XXV Rome International Piano Competition, and in April 2016, the piano reached the finals at the Suzana Szörenyi Competition in Romania. In 2019, the duo won the first prize in the piano duo category at the Maria Yudina competition in St. Petersburg. In the same year, the duo received the second prize at the International Chamber Music Competition in Filadelfia. The Estonian premiere of Urmas Sisask's work "Sombrero" at the Tõravere Observatory in 2016 was performed by Maila Laidna and Tiiu Sisask.