Back to News
Tze Yeung Ho will defend his doctoral thesis on October 23
21. Sep 2021
Tze Yeung Ho will defend his doctoral thesis on October 23 at 11.00 in room A-402 for the degree of Doctor of Philosophy (Music):
Phonetic Features as a Tool in Music Composition: From the Perspective of a Composer
Supervisor: Professor Emeritus Jaan Ross (EAMT)
Opponent: Prof. Dr. Matthias Hermann (Stuttgart University)
The doctoral thesis is available HERE and in print in the EAMT library.
This work is an artistic research with a focus on phenomenological approaches. The phonetic phenomena have been interpreted as theoretical tools for composers rather than close-ended conclusions of how languages and music should or do interact. The research has examined some possibilities to create or recreate speech sound materials in a musical context in the compositional processes of select works. Parameters — tone and quantity — where speech sounds meet in music and phonetic theories have been discussed.

Research aims to offer some insights in answering these two questions:

How can understanding the phonetic features of quantity and tones help me, the composer, in generating musical materials, creative tools or ideas?
How can I develop tools to understand speech sounds' influence on my creative process as a composer?

In the case of the languages the author engaged with (i.e. Scandinavian languages, Cantonese, Mandarin, Estonian and sometimes Finnish), there are two phonetic features where they often cross paths in his music: quantity and tone. The definition of these terminologies will be found in the corresponding chapters in this thesis.

In the scope of the research, seven subtopics are highlighted:

Musical Interpretation of Articulative Properties in Speech;
Quantity Distinction, Rhythm and Formal Construction;
Pitch-Quantity Phenomenon;
Relativity of Pitch in Tonal Languages and Its Impact on Song;
Composing with Norwegian Pitch Accents versus Cantonese Tones;
Pitch in Speech and Its Musical Representation;
The Composer and the Performance of Songs Set to Texts of Tonal Languages.

The dissertation reflects on the compositional theories and practices developed in the course of the research in a broad discussion across disciplines such as general linguistics, poetics, score analysis, phenomenology and musicology.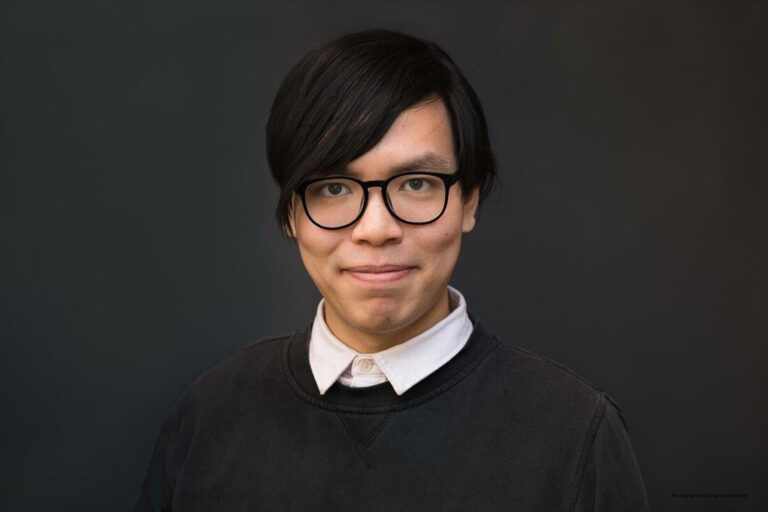 Photo: Marije van den Berg