Guitar evening. Saulius Jegelevičius and Zhengnan Xu
16.11.2021 at 17:00
Adamson-Eric museum (Lühike jalg 3)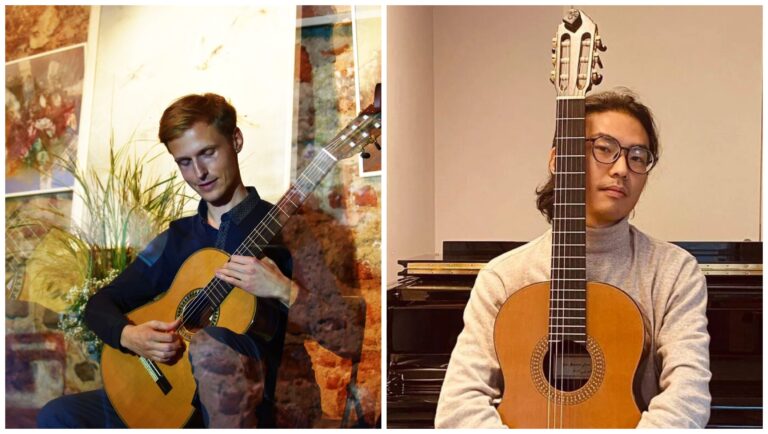 Entry with museum ticket
All visitors to the Art Museum of Estonia (18 years and older), including e-ticket holders, must present documents upon arrival that prove they are not infected. The following forms of proof are acceptable, in either digital or printed form:
A valid vaccination passport;
Proof of having recovered from COVID-19 (valid for 180 days from a positive test);
Proof of a negative COVID-19 PCR test (valid for 72 hours),
Proof of a negative COVID-19 Antigen Rapid Test (valid for 48 hours).
There is no on-site testing facility at the museum. In order to establish your identity, the certificate is only valid together with your identity document.
Organisers of the event: Estonian Academy of Music and Theatre, Adamson-Eric Museum