We are thrilled to announce the opening of applications for our esteemed MA in Contemporary Physical Performance Making (CPPM) program, starting March 1, 2024.
Key Dates:
Application Opening: March 1, 2024
Application Deadline: July 1, 2024
Auditions: August to October 2024 (Globally and Online)
Studies commence in February 2025.
"MA in Contemporary Physical Performance Making (CPPM) is a ground-breaking course that takes postgraduate education out of the classroom and puts practical experience with world-leading makers of performance at the heart of the learning process. Students will work alongside some of the most exciting directors, choreographers, performance makers, artists and companies across the world to further their own artistic practice through active collaboration, devising and performance", said CPPM Course Leader professor Jüri Nael.
CPPM alumni Seren Oroszvary adds that "CPPM inverted and rearranged my perspective of myself, of people, of performance, theatre and what it is to be an artist. It has shaped my identity in an organic, unique way. I don't feel the halo of an institution above me but rather my own master of my journey and artistic practice. The course has also helped me to recognise and embrace the power of being a multimodal artist and a flexible creator in the current social, political and ecological climate."
As a CPPM student, you'll be part of a diverse, international community, experiencing a dynamic learning environment that fosters experimentation, collaboration, and high artistic standards. This program is a journey of transformation and self-discovery, demanding physical and mental endurance, creativity, and a readiness to be transformed through the creative process.
More detailed information about the application process, entry criteria, tuition fees, and the comprehensive list of guest artists for 2025-2027 will be published on CPPM admission page on March 1, 2024.
The new academic year of the Estonian Academy of Music and Theatre begins on 28 August.
10:00 opening meeting of the academic year for the academy faculty and staff will be held at the Great Hall.
12:00 opening ceremony for new students at the Great Hall, followed by introductory meetings (information about the start time and room will be sent by the head of studies).
In addition, we are inviting all our first-year students to take part in the orientation week, which will take place from 28 August to 1 September. International students' guideline can be found here.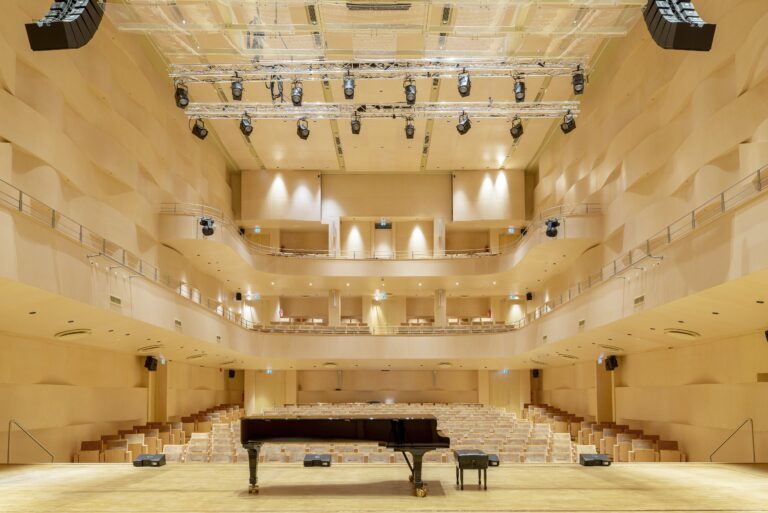 The Estonian Academy of Music and Theatre is announcing additional admission for a small number of study places for the academic year 2023‒2024 in the following curricula:
Choral conducting (Bachelor's Studies, Master's Studies)
Woodwind and brass (Bachelor's Studies, Master's Studies)
Keyboard (Bachelor's Studies, Master's Studies)
Early Music (Master's Studies)
Contemporary improvisation (Master's Studies)
Applications and other documents must be submitted by 20 August via e-mail to: vastuvott@eamt.ee.
Application form is here.
Entrance examinations will take place from 21 to 25 August.
The Baltic Management Development Association (BMDA) announced its annual awards on innovation and development and management on the 27th of April at the annual conference in Riga, Latvia. The International and recently reformed Cultural Management MA  joint programme was awarded for broadening the scope of business education.
The joint programme of the Estonian Academy of Music and Theatre and the Estonian Business School represents a unique combination of business and management studies with artistic context and creativity. The MA programme (established in 2002) provides high-quality academic education which is based on practical challenge-based learning. The curriculum has been re-designed to be an innovative outline of double-diamond logic with arts and management aspects integrated into intensive and online learning sessions. The learning programme is designed to support the development of creative leaders with competencies for the future needs of cultural and creative industries. The programme provides individual mentorship, international scope of knowledge and a wide variety of scientific and practical competencies for arts management and cultural leaders. The students attend classes in both universities and benefit from the top teachers and experts of Estonia and abroad. The studies among music and business students provide a unique, fruitful and inspirational environment for future leaders, decision-makers, administrators and researchers of arts and cultural management.
BMDA Baltic Management Development Association was established in 2002 to induce the quality of management development in the Baltic region and beyond through promoting research, offering educational services and networking opportunities for management development institutions and business enterprises. BMDA currently unites 70 members from 27 countries. EBS is one of the active members of BMDA, with Anto Liivat, the head of Bachelor studies, as a board member of the association.
The admission to the freshly awarded Cultural Management programme takes place every second year – the admission period for international candidates ends on the 15th of May 2023 and for Estonian local candidates on the 26th of June. The the programme welcomes arts and cultural management practitioners or enthusiasts who are willing to make the leap forward in their professionalisation, and build their skillset and network while acquiring a MA degree from both universities at the same time.
More info: https://eamt.ee/en/departments/musicology/cultural-management/
The Estonian Academy of Music and Theatre offers study opportunities for Ukrainian war refugees.
Since the brutal Russian invasion of Ukraine on 24 February 2022, the Estonian Academy of Music and Theatre has been actively involved in helping students who are citizens of Ukraine and has offered study opportunities to war refugees arriving from Ukraine.
Ukrainian students are invited to start or continue their studies at EAMT, thanks to the state support the study is in 2023/2024 free of charge during the academic year. Currently, 16 Ukrainians are studying at the academy.
Additional information:
Tiina Uibo
International Students Advisor
tiina.uibo@eamt.ee
+372 6675 722
Psychological assistance:
Elina Kivinukk
EAMT psychologist
elina.kivinukk@eamt.ee
Additional information: https://kriis.ee/en/security-situation-europe/ukrainian-war-refugees
EAMT charity concerts in support of Ukraine
On 6 March 2022, the Estonian Academy of Music and Theatre organized a charity concert in support of Ukraine. The concert can be watched here.
On 14 and 16 March 2023 two charity concerts dedicated to Ukraine took place in the Great Hall of EAMT, more information here.
The podcast is intended for cultural management practitioners as well as other people interested in culture. "KultuuriReflektor" is an initiative of the master's program of cultural management of the Estonian Academy of Music and Theatre. The 18 episodes of the first season reached listeners in the first half of 2021.
In the second season of the podcast, Master's students of cultural management raise important questions related to their field of research and invite guests to a discussion. Each episode features an expert and practitioner as a reflection partner, with whom we can find new solutions to the problems we face every day professionally as practitioners and researchers. The episodes are either in Estonian or English, depending on the topic.
The opening episode of the second season (in English) focuses on the future of modern technologies in the cultural sector. Guest speaker Sten-Kristian Saluveer (founder of innovation and venture capital studio Storytek) discusses the current state of modern technologies in the cultural sector, their advantages, disadvantages and future prospects. The corona pandemic and the war in Ukraine have significantly affected all areas of life in Europe, not only in terms of funding for the cultural sector, but also in terms of new technologies, which have become inevitable. Modern technologies are one of the areas that have influenced us the most, as three years ago no one could even imagine the extent to which remote work and education opportunities will develop. With these drastic changes, it is important to follow current events, to be aware of how they affect the cultural sector and how to make this impact as positive and beneficial as possible. The host of this episode is Asta Nykoniuk, EMTA master's student of cultural management (2021– 2023) from Ukraine.
Listen to the podcast here.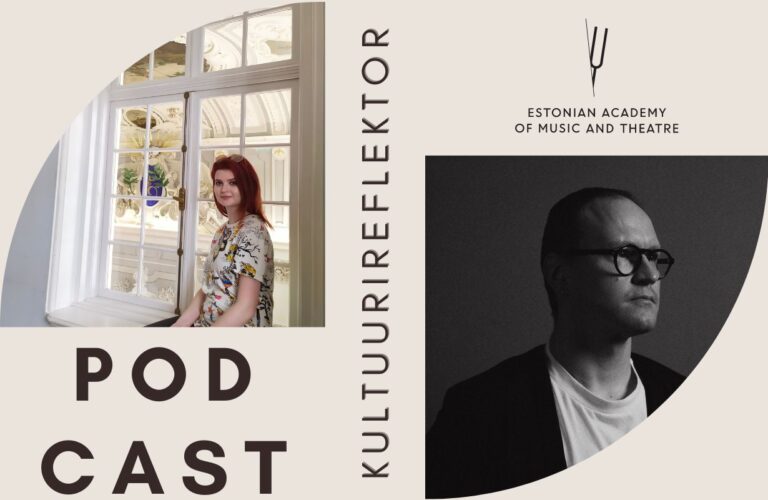 Cultural Management MA program is designed to provide the knowledge and skills to move forward as culture management professionals in a rapidly changing world.
Our admission starts on 15 January via DreamApply and is opened until 2 June 2023.
More info about our Cultural Management program and admission requirements can be found here:
https://eamt.ee/en/departments/musicology/cultural-management/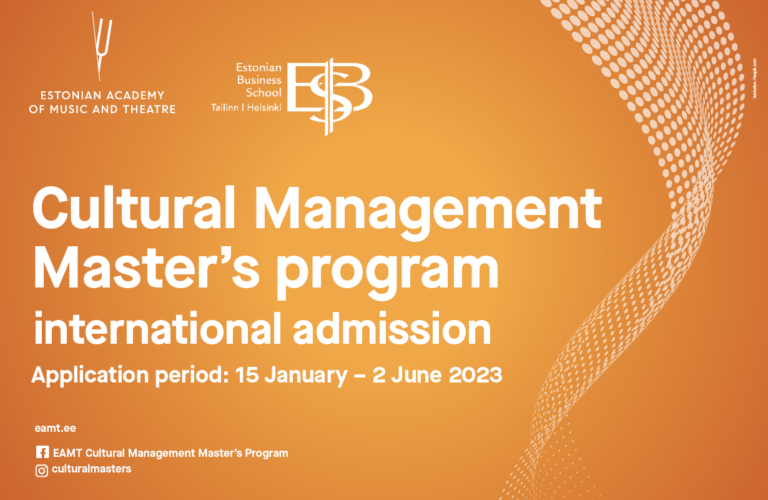 The master's program educating cultural managers, which started in 2002 at the Estonian Academy of Music and Theatre, celebrates its 20th anniversary on Friday, 16 September.
More than 90 people have graduated from the curriculum, including managers and specialists of theatre, museum and concert institutions, decision-makers in the cultural field, lecturers, producers, editors, etc. both in the public, commercial and third sectors all over Estonia and outside. The interdisciplinary, flexible and international curriculum connects practitioners, experts and academics as well as students from Estonia and many other countries. For the last ten years of operation, cultural organization has been taught at EAMT in cooperation with the Estonian Business School (EBS) on the basis of a joint curriculum. According to the academic leader of the curriculum, prof. Annukka Jyrämä, the programme follows a challenge-based pedagogy, based on the double diamond model. It enables students to connect theory with practice from the ground up and develop their understanding of how tools, theoretical models and frameworks enable us to analyze and respond to professional changes, trends and innovations.
On the occasion of the anniversary, two books on cultural organization will be presented on 16 September at 13.00 in the EAMT Chamber Hall (Tatari 13). Collection of articles "Managing the Arts IV" is a sequel to the publications "Managing the Arts" (2006), "Managing the Arts II" (2010) and "Managing the Arts III" (2018). The collection analyzes the transformation of the field of cultural organization, looking back at the history of cultural organization with a firm footing in the present and a clear future orientation. This time, the collection, which is published separately in Estonian and English, is divided into four parts, in which the focus is on cultural organization as a field of research, practice and study, and a bunch of contemporary contributions selected from among master's theses are also presented. The topics discussed in the collection of articles are discussed by several experts related to the curriculum of cultural management – alumni who today are researchers or practitioners. The round table will be held in English.
A book  for cultural management  academics and practitioners called "Managing Cultural Joint Ventures" will be introduced as well. The  book  has been recently published by the Routledge publishing house and it is co-authored by prof. Tanja Johansson,  prof. Annukka Jyrämä and Kaari Kiitsak-Prikk. This book provides an in-depth exploration of two key aspects of managing cultural collaborations: managing the multiple identities of venture participants and managing the diverse images and brand relationships.
EAMT Cultural Management programme is currently hosting its 10th batch of students. The group of 16 students includes citizens of Estonia, Finland, Latvia as well as Azerbaijan, Morocco, South Korea, Ukraine, Georgia and Russia. The next admission to the Cultural Management joint programme (fully in English) will take place in 2023. The admission period for foreign students will begin on 15 January 2023, and for local students on 6 June 2023.
Additional information:
Kaari Kiitsak-Prikk
Head of studies
Cultural Management MA programme
kaari.kiitsak-prikk@eamt.ee
The official admission period for bachelor's, master's and doctoral studies at the Estonian Academy of Music and Theatre concluded on 4 July. EAMT received 825 applications from student candidates, of whom 261 were offered study places.
572 applications were submitted for bachelor's studies, including 73 for curricula in English. EAMT accepted 130 student candidates, 103 for the Estonian and 27 for English curricula.
EAMT received 231 applications for master's studies, including 120 for curricula in English. EAMT accepted 126 student candidates, 66 for the Estonian and 60 for the English curricula.
22 applications were received for doctoral studies, 16 of them from international candidates. EAMT accepted 5 new doctoral students.
"The most popular major for bachelor's studies was drama, where a total of 324 applications were submitted. Also directing and dramaturgy, music pedagogy and strings. For master's studies, the number of applicants was highest in dramatic art and theatre pedagogy, instrumental pedagogy and strings," says Margus Pärtlas, Vice Rector for Academic Affairs and Research, and adds: "The competition was different in different curricula, but all in all, the admission can be considered a success."
The most popular majors for bachelor's studies in English were composition and music technology, strings, brass and woodwind, and for master's studies contemporary physical performance making (CPPM), contemporary performance and composition (CoPeCo) and voice.
The countries of origin of the new international students are numerous as usual. EAMT accepted students from Ukraine, Finland, Denmark, Norway, Latvia, Lithuania, China, South Korea, Italy, Spain, France, Netherlands, Poland, Germany, Turkey, USA, Great Britain, Mexico, Iran, Greek, Australia.
Student candidates need to announce their start of studies by 7 July.
The Estonian Academy of Music and Theatre is announcing additional admissions for a small number of study places for the academic year 2022‒2023 in the following curricula:
Brass, Woodwind and Percussion (bachelor's and master's studies)
Applications must be submitted by 21 August through the DreamApply system. Entrance examinations will take place on 24 August. Additional information can be found on the admissions section of the EAMT homepage and via e-mail to: vastuvott@eamt.ee
In 2021, 154 applications were submitted for bachelor's studies, 100 student candidates were accepted. 193 applications were received for master's studies, 126 student candidates were accepted. 25 applications were received for doctoral studies, 6 doctoral students were accepted.