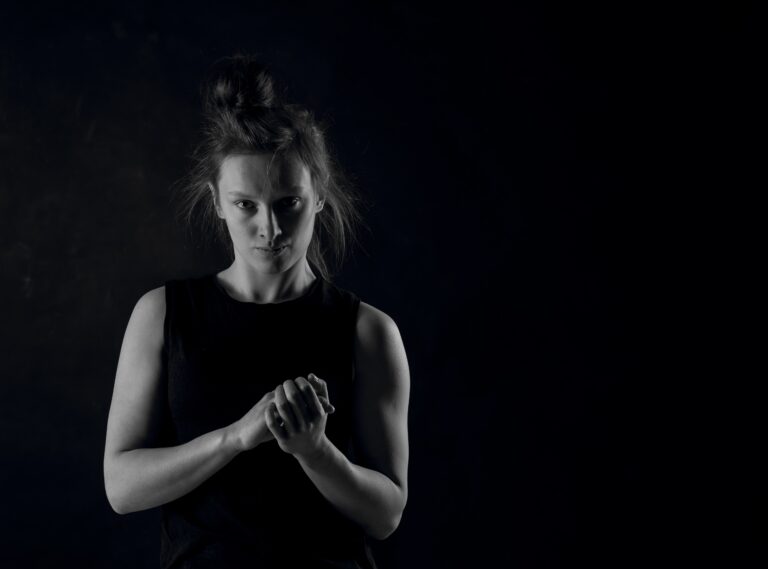 Kreete Tarmo
Kreete Tarmo (1998) is an artist from Estonia who is starting a new journey by doing a master's degree in Contemporary Physical Performance Making (CPPM). So far, she has been exploring the world by studying at a gymnastics school in Denmark, called Ollerup, completing her bachelor's at Tallinn University studying European Modern Languages and Cultures, and experiencing life in the south of Spain for a year as an Erasmus student.
She is a former student of OMAtsirkus, where she practiced different circus specialties and was an athlete in acrobatic gymnastics. Later, Kreete dedicated herself to circus, training aerial silk and handstands. She also discovered new disciplines like tricking and parkour that broadened her skills and understanding of movement. She has participated in various performances with OMAtsirkus, Kädi Metsoja "moiste" 2017 and Sasha Pepelyaev "Luba, et lendad!" 2018/19, among others.
Lately, she has been performing mainly as an aerial silk artist at different events. She works doing stunts in movies and other projects that need special skills, and gives classes and choreographs in OMAtsirkus.
She is interested in using circus in a performance without making it obvious, creating "unintentional" moments, playing with contrast and body limits, and finding more challenges.
contact: tarmokreete@gmail.com
website: https://kreetetarmo.weebly.com