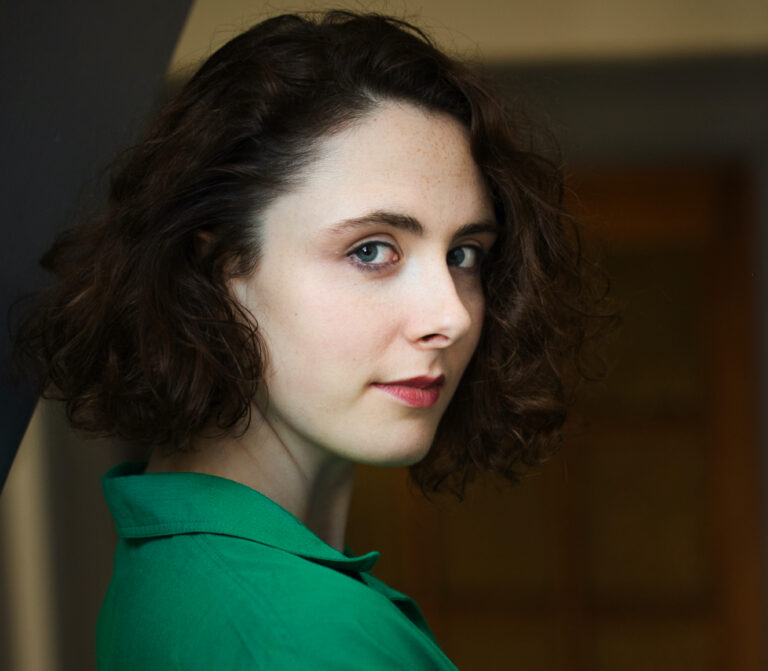 Photo: Marshall Stay
Seren Oroszvary
Seren Oroszvary (1994) is an Australian/Irish/Hungarian actor and performance maker. Her practice plays with interactive, intimate and multimodal ways of making. Seren's site-specific experience A BODY TO DWELL is a live journey of exchange through a house and forest. It explores how to rearrange the physical and cultural perceptions we have of the spaces inside of us and outside of us, and how these spaces align with our memories and our relationships. Seren also works with autofiction, film and the cello.
Seren completed a Bachelor of Arts in Creative Writing at The University of Melbourne (2017) and a Diploma in Acting at the Copenhagen Film and Theatre School (2018). She performed with the Young Australian Broadway Chorus for ten years while growing up in Melbourne and later with NIDA Actors Studio, Verve Studios, Melbourne Recital Centre and La Mama Theatre. In 2017 she relocated to Europe where she performed with Almeida Theatre Young Company in 'From The Ground Up' at Edinburgh Fringe Festival. Since then Seren has collaborated on film and theatre projects across the UK, Denmark, Sweden and Estonia. Her original work has been presented in Tallinn at Von Krahl Theatre, Sakala 3, Kanuti Gildi Saal and online with Elektron.ee.
Seren has played in films Beat & Breath (2012), Knock Out (2013), The Claw (2017), The Coffee Art Project (2018), Partners in Crime (2019) and on the ABC Television series 'The Librarians'. In 2016, she wrote and directed the musical 'Raffles on Capris' performed in Melbourne by Balloon Head Theatre.
CONTACT
equity.org.uk