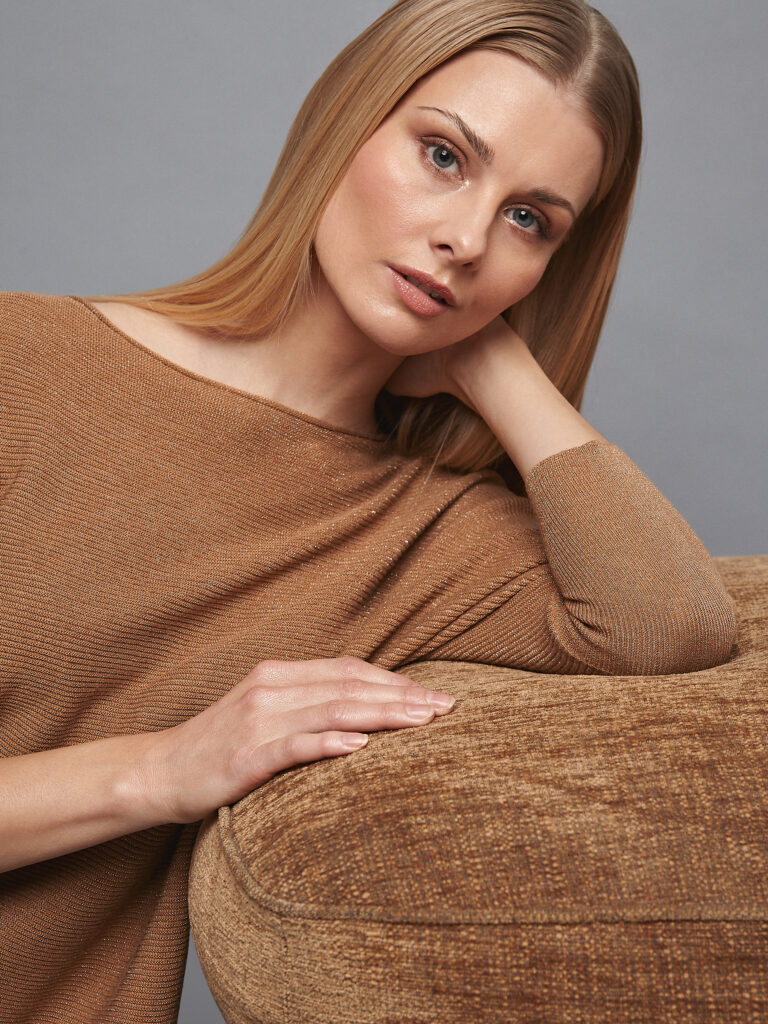 Britt Kõrsmaa
Britt Kõrsmaa is an Estonian freelance dancer, choreographer and dance teacher. She has graduated from Tallinn University with a degree in Choreography. During her university days, the workshop week "Postmodern relations between dance and music" between the dance and music universities of Northern Europe (EMD Network) in Copenhagen was significant. Britt was chosen to participate together with a couple of fellow students. She also took part in the BA diploma productions "Armastab ei armasta armastab ei arm…" by Üüve-Lydia Toompere, and "Unistajad" by Xenia as part of the festival "Korfest 2012".
As a dancer, Britt has participated in many theatre productions, mostly musicals: "Fame" (2006), "Phantom" (2007) and "Anything goes!" (2008) at City Hall; "Pippi Longstocking" (2011), "West Side Story" (2019) and the short opera "Ravel:Ravel" (2020) at the Estonian National Opera and "My Fair Lady" at the Russian Theatre of Estonia. She has performed for the last 8 years in Estonian Dance Agency's Revue Theatre "Starlight Cabaret" and has been a member of the dance company "Utopia Entertainment/Utopia Conceptual" for 9 years. Britt has also performed at several significant events: Estonian Independence Day concert-performance "Every bird has its own song" (2020), Estonian Government 100th anniversary concert-performance "Voices of Estonia" (2019), International Music Day's Music awards gala (2021) and the Kadriorg Art Museum's anniversary productions "Kadriorg 300". (2018), "Kadriorg 302" (2020) and "Kadriorg 303. In light and shadow." (2021). In addition, she has performed at various events, TV shows, music videos and live shows of several music artists.
As a choreographer, Kõrsmaa has created movement for about a dozen theatre productions: "Sinners' Dinner" (Gourmet Theatre, 2017), "Back Yard" (Emajõgi Summer Theater, 2017), "Beatrice" (Theatre Vanemuine, 2017), "Mr. Biedermann and the arsonists" (Harbour Theatre, 2018), "Persona" (Theatre Vanemuine, 2019),  "W" (Theatre Vanemuine, 2019) and "Do you come here often?" (Apollo Theatre). In addition, she has created choreography for several dance troupes, events (e.g. "Defence League 100th Anniversary", "Prosecutors' Office 100th Anniversary", Seaplane Harbour's exhibition opening event "100 years in water"), as well as TV shows (e.g. Estonian Music Awards, Estonian Film and Television Awards, etc.), music artists and music videos. Britt has participated both as a dancer and a choreographer in the musicals "Vana Klaver" (Thors Production, 2020), "Ada. The Untold Story" (Thors Production, 2022) and "Lotte and the secret of the Old Apple Tree" (Ekspress Meedia, 2022). As a dance teacher, she has held contemporary jazz classes in the dance studio "TantsuGeen" for the last 7 years.
Now her focus of interest is more on contemporary dance and the wider field of performance art. Her motivation for studies at CPPM was the desire to develop as an artist and expand or specify her art practice and find inspiration. She wants to explore the use of different media and interdisciplinary solutions. She is interested in how a performer could change their and the audience's state of consciousness. She is interested in creating atmospheres, poetic moments, the fragmentation of dramaturgy and a meditative quality in performative action. She is interested in existential, dystopian and socio-psychological topics and the relationship between humans and technology.
She loves music and can often be found singing.
Poetry also sometimes comes to her.
Nature is something she feels deeply connected with.
E-mail: korsmaa.britt@gmail.com