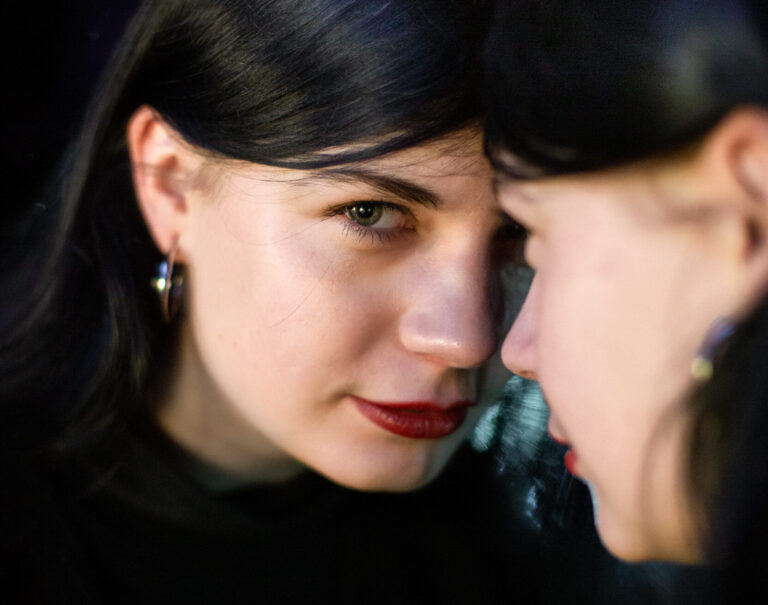 Photo: Marshall Stay
Keithy Kuuspu
Keithy Kuuspu (1994) is a young performance and dance artist from Tallinn, Estonia. She has graduated from Tallinn University Baltic Film, Media, Arts and Communication School in choreography (BA) and Contemporary Physical Performance Making (CPPM) at the Estonian Academy of Music and Theatre (MA). From September 2021, she is studying ceramics (MA) at the Estonian Academy of Arts.
In her practice, she questions the definition and boundaries of reality by looking at (primitive) human behaviours, mundane structures, and society's influences on individuals. She is particularly interested in what precedes and follows the creation processes and shapes the self within it.
In June 2021, her performance "False Falling" in Sõltumatu Tantsu Lava premiered, which was also her final piece for graduating from CPPM. She has performed in Peader Kirk and Simona Gonella's 99hour performance "KUHU MINEK. Where do we go from here" (CPPM, Kanuti Gildi Saal, Elektron.live) and Jarkko Partanen and Anni Klein's performance "Fluids" (WAUHAUS, STL). In February 2020, she was awarded the Püha Vaimu SAAL residency in Kanuti Gildi SAAL, where together with Martina Georgina, she researched the process of image creation and the power structures involved in/arising from it.