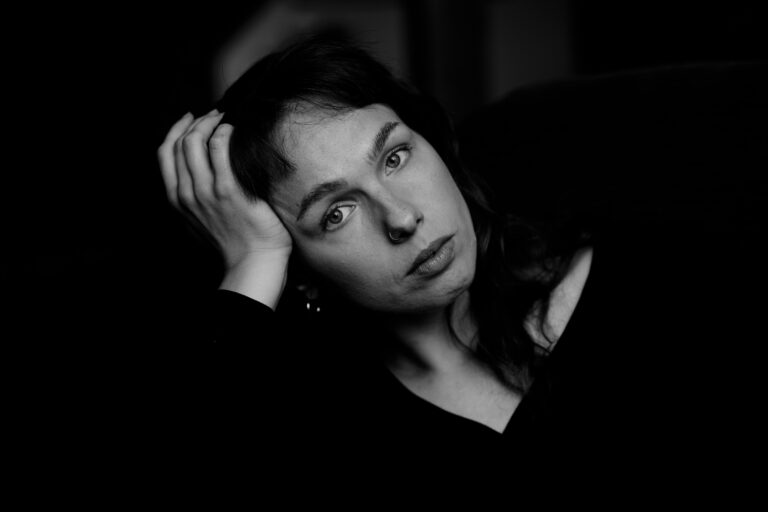 Photo by Kymbali Williams
Kirte Jõesaar
Kirte Jõesaar (1996) is a dance and performance artist from Estonia. In 2021, she graduated from Viljandi Culture Academy majoring in Dance Art, along with an exchange year at the Berlin University of the Arts dance department (HZT) where she joined the BA Dance, Context, Choreography course.
In her practice, she wanders between everyday life, entertainment and high culture, gathering inspiration from trivial observations, which, because of their tragic, absurd and/or aesthetic qualities, seem somehow relevant. Through shifting contexts, dissecting and reconnecting elements, placing layers on top of each other, amplifying and reducing, she aims to widen the ordinary and generalise the crucial – creating ambiguous visual metaphors.
Her latest full-length work as a director "Olmeoopus neljale kehale" researched the smaller and greater tragedies of everyday life: efforts, struggles, failures and inevitabilities. This year, she has been offering appointments in "The Consolation Office", which promises not to solve any problems, but to provide a comforting experience in its distinct way.
As a performer, Jõesaar has collaborated with Anni Zupping, Keithy Kuuspu, Elina Masing, Renate Keerd, Erik Alalooga, Ruslan Stepanov, Antonija Livingstone, Lawrence Malstaf, Jimmy Offesson and several others.
At times, she hosts workshops and once published an article.
Contact: