CPPM MANIFESTAL. Agnes Oberauer: I AM FRANKENSTEIN
22.05.2021 at 21:00
Live stream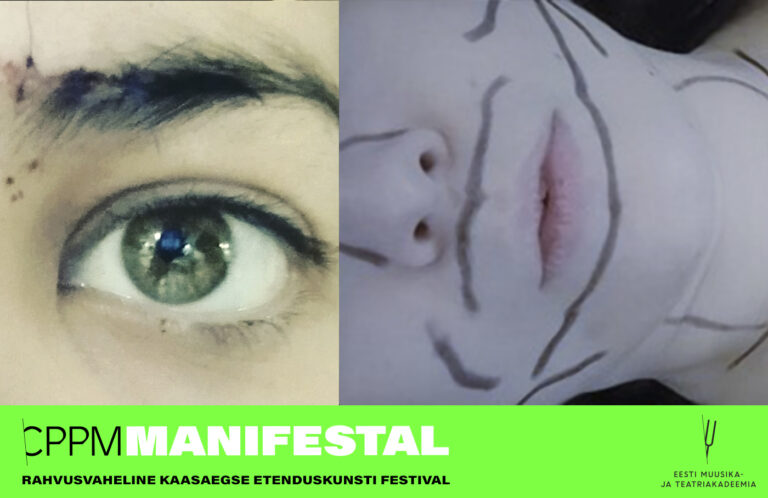 Are you alive?
[a performance created and performed by Agnes Oberauer]
Created in collaboration with AGNES OBERAUER (AUT), KAIRI MÄNDLA (EST), GERDA HANSEN (EST), ELYSE ROOSAAR (EST), KARIN KRUUSIMÄE (EST).
Special thanks to Indrek Kornel for the mentorship, Ana Sanchez-Colberg for the supervision, Iona Kewney and Eddie Martinez for the inspiration, Anne Türnpu for her vocal coaching, Andris Jasjukevitš, Asko Külmsaar and Hanna Junti for their movement coaching, Herkki Erich Merila for the naked pictures, Emilia Schupp for her help, Jüri Nael for making it all possible and the team at Ida-Tallinna Keskhaigla for stitching me back together.
Agnes Oberauer (1993)
Google me….
www.instantgratificationcollective.com
www.iamfrankenstein.org
***
Tickets are available HERE.
This is a live stream of the performance. Purchase an online ticket to watch this online. The performance is followed by an artist talk moderated by Harry Liivrand.
To watch all live streams and artist talks of the festival, buy the online pass! You can find the live stream timeline and more detailed information about the festival pass HERE.
***
CPPM Manifestal is a celebratory international festival presenting the works of contemporary physical performance making MA students, who have been following the programme at The Estonian Academy of Music and Theatre for the past two years. The diverse programme for the first festival holds 14 premieres of timeless and up to date topics: evolution, power, toxic love, exile, failure, time and pandemic related restrictions, to name a few. More info: manifestal.ee