CPPM MANIFESTAL. Martina Georgina: GIRL'S PHALLACY
07.06.2021 at 20:00
ARS Art Factory
Event in Facebook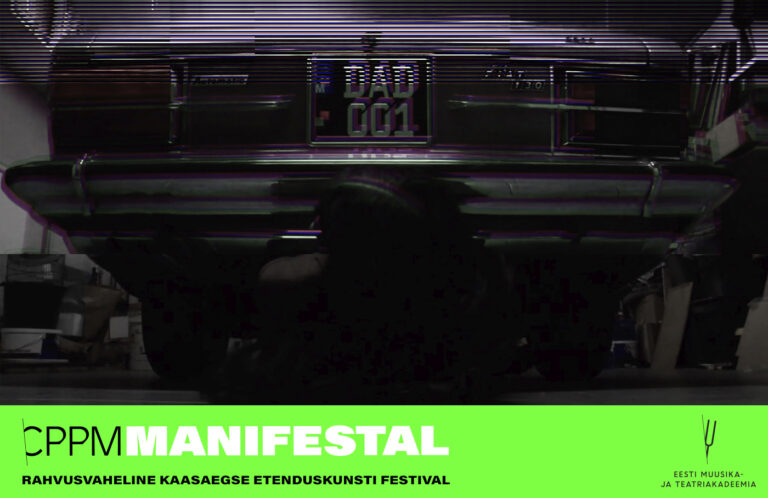 …we co-parked, he told me what to do and I followed with obedience. And she was back in her dirty place. I turned the engine off then he told me to leave the keys in her ignition, but still my father could not resist warning me not to worry him by taking her out for a drive on my own. I laughed back, then I remembered the 'little girl feeling' again."
Girl's Phallacy is a solo performance in search to discharge some form of deep seated fantasy, knowing it can only be done at the expense of ridicule. But 'girl' wants what you want, to be cool, to look like she knows what she is doing, to know how to keep up with the boys and their toys. The more you tell her she can't, the more she will want to.
Director and Performer MARTINA GEORGINA (MLT)
Dramaturg IRA MELKONYAN (UKR)
Lighting Designer HENRY KASCH (EST)
Sound Designer MICHAELA KISLING (AUT)
Scenographer KRISTEL ZIMMER (EST, Estonian Academy of Arts)
Advisor JIMMY GRIMA (MLT)
Performances: June 5th (premiere), June 6th, June 7th, June 8th (also a live stream event available) and June 9th at 8 p.m. Tickets are available at Fienta.
Thank you: Ana Sanchez-Colberg, Jüri Nael, Giacomo Veronesi, Keithy Kuuspu, Kris Lemsalu, Marleen Suvi, Julia Camilleri, Estonian Academy of Arts (EMTA), Estonian Academy of Arts (EKA), Cultural Endowment of Estonia
Martina Georgina (MG, 1989) is a Maltese artist currently based in Tallinn, where she is about to complete an MA in Contemporary Physical Performance Making (CPPM). During her studies, she created and performed her first solo performance, Night_club Narciss_us (2020), which premiered in Von Krahl Theatre. She also took part in an artist residency with fellow artist Keith Kuuspu at Kanuti Gildi Saal, culminating with the performance YOU YOU (2020).
Before her studies in Malta, MG initiated the project Teatru Santwarju (2015), of which she is founder, director and performer. With Teatru Santwarju she has collaborated with diverse artists to make intimate works such as Limbus (2016), Lib(r)a (2017) and short film VANITAS (2019), which premiered in Mexico for the FIDanzCA Festival 2019. All works were attempts to explore the complexities of the human condition. MG draws attention to image-making, common obsessive behaviours of self-expression, and reflecting identity discourse in her current practice. Likewise, she continues to work with and challenges her female voice and perception by interweaving self-hood with the fictional.
***
CPPM Manifestal is a celebratory international festival exploring dance, body, art, sound, multimedia and creativity.
2.05–17.06.2021
http://manifestal.ee