CPPM MANIFESTAL. Simona Medolago: SUSPENDED
18.05.2021 at 20:00
Live stream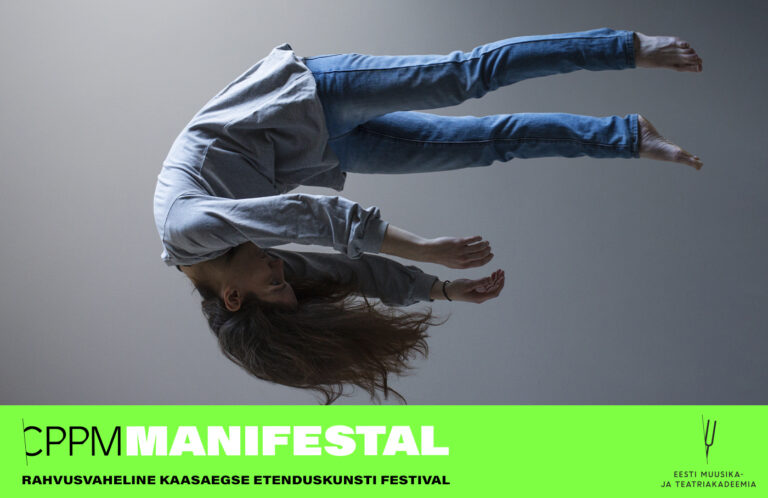 Sometimes you have to turn your back on your goal to get there, sometimes you're farthest away when you're closest, sometimes the only way is the long one."
― Rebecca Solnit, Wanderlust
"the best thing to do when one gets lost is to stop and wait to be found"
"some things are not made to be understood"
"a labyrinth has only one route"
― Rebecca Solnit, Wanderlust
At a time like this, it's hard to find the sense of wonder somewhere. The world feels like it's shrinking, while our lives get locked up in a box from which it seems impossible to leave. We can't fit in the places where we thought we belonged, the places we once called home, and we end up endlessly looking for a place to inhabit, somewhere we can call our own, a place detached from everything but connected to everything, somewhere that might not even exist. We can't be here; we can't be there.
It's like being suspended in a leap, when we reach the peak and we're not going up anymore, but we're still not being dragged down, when we start to forget the feeling of the ground under our feet, forgetting where we came from, not knowing where we are or where we are going, lost in an endless search for none knows what. Looking for a place where we can just sit down and stop for a moment. Wanting to be found; hoping, without knowing it, to be able to find that something that might reawaken a sense of wonder that can captivate us and show us the meaning and beauty of things.
Suspended is a performance based on personal experience, though its goal is not merely to narrate a story. The confusion, the loss of any reference points, the dilemma of not recognizing one's own self, together with the struggle to find a way to properly communicate when words seem to escape us, mixing our thoughts, are all elements of this performance that aims to create an experience of a modern exile, an exile that is not necessarily related to displacement but a metaphysical condition that can be experienced in many different ways. The many different experiences collected to create Suspended, have been intertwined to build a bridge that the spectators can cross, to open a door for them to access this experience so that it can resonate with them and, maybe, allow them to find their own connection.
Director and Performer SIMONA MEDOLAGO (ITA)
Composer EDUARDO AGNI (BRA)
Lighting Designer ROMMI RUTTAS
Scenographer KATHARINA KUUSEMETS (Estonian Academy of Arts).
Thank you: Ana Sanchez-Colberg, Andreea Tudose, Demy Papathanasiou, Joonas Tagel, Lara Franceschetti, Mattias Ots, Ragnar Uustal, Samuel Skoog, Seohwon Ji
Simona Medolago (1986) is an actor, performer and theatre-maker from Milan, Italy. After her BA in Linguistic Mediation, she attended a private drama school for actors where she experienced different ways of making theatre, also attending workshops at the Odin Teatret (Denmark) and the Grotowski Institute (Poland). After graduating, she continued her studies in Italy and abroad with Prof. Jurij Alschitz and some of his students and collaborators worldwide. A member of the cultural association Spazio Verticale, Simona collaborated with various Italian directors to realise different projects as an assistant while having her first acting experiences. She has led theatre workshops in various middle and high schools. In 2016 her text Intervallowas awarded the first prize in the contest Scrivere per il Teatro.
CPPM gave Simona the chance to explore new aspects of performance making, questioning her own identity as an artist. "This experience and the people I met have changed me in ways I still don't think I truly understand. This course has raised many questions that still need to be answered, starting what seems to be a challenging but hopefully rewarding journey through art and creativity."
***
Tickets are available HERE.
This is a live stream of the performance. Purchase an online ticket to watch this via elektron.art. The performance is followed by an artist talk moderated by Hedi-Liis Toome.
To watch all live streams and artist talks of the festival, buy the online pass! You can find the live stream timeline and more detailed information about the festival pass HERE.
***
CPPM Manifestal is a celebratory international festival presenting the works of contemporary physical performance making MA students, who have been following the programme at The Estonian Academy of Music and Theatre for the past two years. The diverse programme for the first festival holds 14 premieres of timeless and up to date topics: evolution, power, toxic love, exile, failure, time and pandemic related restrictions, to name a few. More info: manifestal.ee