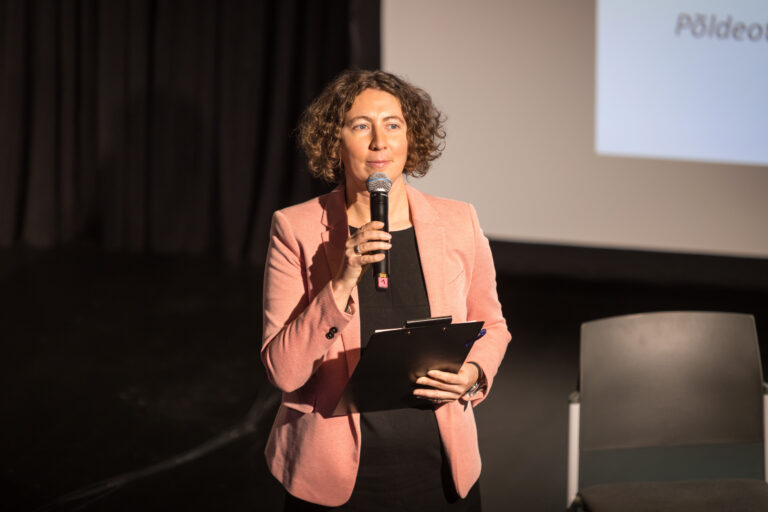 Madli Pesti. Foto: Siim Vahur
Madli Pesti and Vittoria Ecclesia will present at the artistic research conference at JVLMA
5. May 2022
Madli Pesti. Foto: Siim Vahur
On 5–7 May 2022, the Jāzeps Vītols Latvian Academy of Music (JVLMA) is hosting an international conference on "Artistic Research: Various Fields, Approaches, Experiences". Participants of the conference are artists and researchers from the fields of music, visual art, design, cinema, theatre, contemporary dance, and choreography, from 25 countries, both EU Member States and the United Kingdom, the United States, Canada, Mexico, India and China.
The conference will be attended by two participants from EAMT:
Madli Pesti, a senior researcher and coordinator of doctoral studies in theatre arts at EAMT will be introducing artistic research studies at EAMT and more broadly the development of artistic research in Estonia, with a focus on the The Estonian Artistic Research Framework Agreement signed by the rectors of EAMT, the Estonian Academy of Arts, and the Tallinn University Baltic Film, Media and Arts School in 2021.
Vittoria Ecclesia, a clarinettist and a PhD student at EAMT will be introducing her research work in the presentation "Art and Rigor: Designing Experimenting Processes for Artistic Research".
The conference will take place in a hybrid format – in person at the Latvian Academy of Music and online on the ZOOM platform.
Furher information on the JVLMA website
The programme of the conference